Relatively Yours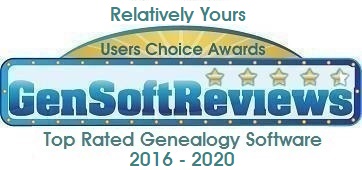 by Computability Pty. Limited (Greg Morgan)
A complete system, designed and programmed in Australia, so that all the information you can research about your family history can be recorded, displayed and reproduced in a meaningful fashion. Has some very interesting and unique reports.

Unsupported • Windows • Full Featured
http://web.archive.org/web/20160118221235/http://www.relativelyyours.c...
Overall
20
4.46
2018
1
5.00
2017
1
4.00
Earlier
18
4.27